Almost everyone who has come across, a high definition monitor has this particular feature called overdrive. Many people have used it and have found it to be a very useful feature as well. It has also been observed that there is a lot of confusion among people who aren't fully aware of what this feature actually is. Some people even think it is part of the monitor's warranty.
What is overdrive on a monitor? It is a feature that allow you to use a monitor at a higher refresh rate than it's refresh rate. In this post, we will take a look at what overdrive is, what is ghosting and what is refresh rate? how to enable overdrive and a few things to keep in mind while using it. Take a look at the slomotion overdrive in this video.
What is Ghosting?
Ghosting can be annoying, especially when it happens during key moments of your gameplay! This is a result of slow response time or fast graphics. Ideally, your gaming monitor's fast response times will usually keep smearing at bay.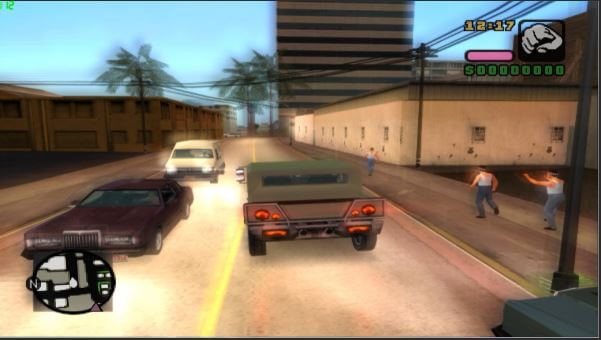 However, if you notice problems with ghosting, you may need to raise the memory timings to improve performance and visual quality. What actually happens is that some of the pixels are not being changed as quickly as the display. This results in fragments of the old image being left behind or changing slowly.
What Is Monitor Response Time?
The monitor response time is the time it takes for your monitor to respond to a change in input. This is measured in milliseconds (ms). It is usually measured in black-to-white, which is the most important part of a monitor's response time. The response time of a monitor is a critical factor in evaluating the overall quality of your monitor. A slow monitor response time wastes time and makes games and motion graphics appear choppy and grainy.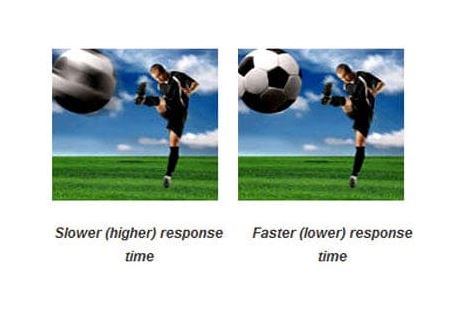 In addition, a monitor with a slow response time causes eye fatigue, which means you're more likely to experience headaches and eye problems after staring for a long time. The good news is that thanks to advances in display technology, there are many very good high-quality monitors on the market that offer very fast response times.
What is Overdrive on a Monitor and How Do You Turn On, Off, or Adjust Overdrive?
Once you've found all the necessary information, it's time to get down to business. While you may usually bypass this setting, monitor overdrive can prove helpful for those of us who play games or do graphic design on a daily basis. It's just a matter of deciding which type is best for you, and most importantly: how will it affect your efforts? Just remember to calibrate your computer screen from time to time as well!
Steps to Maintain –
In the display settings you will see a Full HD (1920 x 1080) option under the Resolution setting.
Clicking on the drop-down menu underneath the Full HD (1920 x 1080) option will allow you to see the other supported resolutions.
Select which one you wish to use. Click Apply.
Your monitor will then revert to the new resolution.
Is overdrive good on monitors?
Yes. Overdrive is a technology used in the CRT monitors to compensate the response time of the monitor. The slower response time is, the more the overdrive function is needed. If the monitor has 6-8ms of response time, it's ok to keep the overdrive function turned off. However, if the monitor's response time is greater than 10ms, then it's better to turn the overdrive function ON, otherwise blurry images will be seen.
Does overdrive damage monitor??
The Answer is No. It does not damage your Monitor. Overdrive can speed up pixel responses by pushing the voltage of your monitor, so that it is running faster and has less lag, which is particularly noticeable in fast-paced games. This also doesn't do any harm to your screen as it still operates within its normal parameters.
Variable overdrive monitor
Classic G-Sync and FreeSync monitors feature a static overdrive setting that reduces motion blur as you lower the refresh rate. Only recently has ASUS began including this feature on their monitors as well in the form of a new dynamic overdrive setting called 'Variable Refresh Rate.' Which is currently only available for use with FreeSync but will soon work with G-SYNC! NVIDIA and AMD offer premium versions of their respective technologies.
AMD has announced two cheaper alternatives to G-SYNC this year: FreeSync 2 and FreeSync Ultimate. The former brings support for improved 3D graphics, while the latter improves color saturation, contrast ratios and such. NVIDIA's alternative to both solutions is G-SYNC Ultimate, which according to NVIDIA allows for panels that can go up to 1,000 units in brightness.
Tips for you
While overdrive is a great adjustment for increasing response time, one should be wary of using it on games that do not exhibit ghosting. If you've bought a display that has poor overdrive optimization, you might not want to use this feature because you could end up getting poor display settings as opposed to better response times. What is Overdrive on a Monitor? Still have confusion?
If you are experiencing blurs despite what appears to be the optimal setting for your display, you can make it better by considering getting a newer unit that is compatible for your gaming and movie applications.
Unfortunately, manufacturers aren't really required to list what type of panel or response time their products use – so you may need to ask them how good or bad the default/stock settings are in order to get an idea of how fast/usable the overdrive functionality will be if you have it turned on.
Frequently Asked Questions
Should I have overdrive on or off?
It really depends on the situation. Many professionals suggest having overdrive off all the time. Others say that you should use overdrive when you are working on the document which requires the most accuracy, because it minimizes motion blur. No matter what kind of job you do, you will encounter scenarios where you need a sharper focus. Overdrive helps you get that. So, what's a better advice? Turn Overdrive on.
Which one Is the Best Overdrive to Use on Monitor?
The best overdrive setting to use on your monitor depends on the specific model of monitor that you have. Each make and model of monitor is different, and therefore each will have different overdrive options that work best. You'll need to experiment with the different overdrive settings on your monitor to see which one provides the best results.
How Does the Overdrive Work?
Overdrive is a setting that helps to reduce image ghosting on your monitor. When this setting is turned on, it causes the pixels on your monitor to change color more quickly. This can help to reduce the appearance of blurriness or streaking when images are moving on your screen.
Can Overdrive Damage Your Monitor?
No, overdrive will not damage your monitor. This setting is safe to use and will not cause any harm to your monitor.
Does overdrive cause input lag?
No, overdrive does not cause input lag. This setting should not have any impact on the amount of input lag that you experience.
Do all monitors have overdrive?
Most monitors nowadays come with some form of overdrive feature. However, there are a few older models of monitors that do not have this feature.
How To Change The Overdrive Settings
To change the overdrive settings on your monitor, you'll need to access the menu system. This is usually done by pressing a button on the monitor itself or by using the buttons on the remote control, if your monitor has one. Once you're in the menu system, look for the overdrive setting and change it to the desired setting
Does Overdrive Work With HDR?
Yes, overdrive can be used with HDR content. However, you may need to experiment with the different settings to find the one that provides the best results.