If you love playing games on your laptop, then you must know that you need a gaming mouse, gaming keyboard and gaming headset. If you have an Xbox, then you just need an Xbox gaming controller that you can connect with your PC using a USB cable.
Connection of Xbox to your laptop may be done by two ways. Here, I will try to precise all the possible methods. Xbox live is an online gaming service that provides a platform to play games with or against your friends or random people. But, the one thing that you need to buy is the Xbox game pass. Here, I will give you a guide on how to connect Xbox to laptop and PC.
What is HDMI Input & HDMI Output?
This is a simple question but not many people understand the difference between the two. HDMI input is the term given to the device that receives the HDMI signal and HDMI output is the term given to the HDMI device that transmits the signal.
How To Connect Xbox To Laptop In 2 Different Ways
1. Connecting your Xbox One On your Laptop Screen With HDMI
With HDMI support, you can play Xbox One on laptop screen. Xbox One can be connected to laptop easily by using HDMI cable. Many gamers doesn't know that they can play Xbox One games on their laptop. With the help of HDMI output, they can easily play Xbox One games on laptop screen. HDMI has the capability to convert your Xbox One games and displays the game on your laptop. This process is simple and by following this guide, you can easily play Xbox One on laptop screen.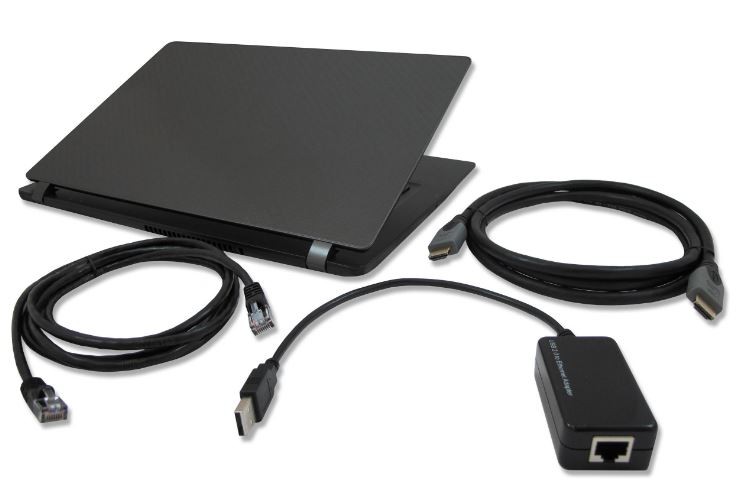 What You Will Need
An HDMI cable.
Laptop With HDMI-in port.
Steps to Follow –
Connect Xbox One to Laptop screen with HDMI cable from computer store or online.
Enjoy Windows 10 or 7 on a TV screen through Xbox One console.
Enjoy games with console controller on laptop screen.
Share Xbox One gaming with friends on computer screen.
2.Connect XBOX One to Your Laptop Without HDMI
Before connecting your laptop to the Xbox One, make sure that you have the latest version of Windows installed, for example Windows 10. Windows 10 has wireless capabilities that allow you to connect your laptop with your Xbox One. Now, make sure to install DirectX version 1 on your laptop since it's a Window application. This application provides an excellent connection and various other features.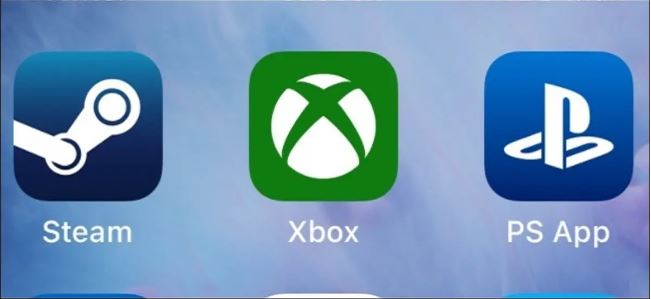 What You Will Need
Xbox App on laptop.
Wifi Connection.
Steps to Follow –
Download Xbox app and install on your laptop
Now log in to your Xbox
Make sure your laptop and Xbox app connected to the same wifi connection
Search for Gear icon on the left vertical bar
Click on "Connection" . Voila! You are connected.
How to start streaming the game from the Xbox app?
As the title reveals, you'll need to have your laptop logged into your Xbox live account. In addition, you will want to make sure it is equipped with Bluetooth so that you can wirelessly connect your controllers. You'll now be ready to follow the steps below in order to stream from your Xbox One app. However, if your laptop was not equipped with Bluetooth at purchase time, you should install it before moving forward.
Open the Xbox 360 App.
Go to Settings and select "Device Connection."
Click on Allow game streaming to other devices.
Keep in mind that you also select allow connections from any device connected to the same network.
When connected, you can easily stream your game from Xbox one App.
how to play xbox on laptop?
Playing Xbox on a laptop is a great way to enjoy your favorite games. Here is a simple guide on how to play Xbox on a laptop:
Connect your Xbox to your laptop: To connect your Xbox to your laptop, you will need an HDMI cable. Connect one end of the cable to the HDMI out port on your Xbox, and the other end to the HDMI in port on your laptop.
Configure your Xbox settings: On your Xbox, go to the settings menu and select "Devices and Accessories." Select your laptop from the list of devices and set it as your primary display.
Configure your laptop settings: On your laptop, go to the settings menu and select "Display." Choose your Xbox as the primary display and set the resolution to match that of your Xbox.
Launch the game: Once your Xbox and laptop are connected and configured, you can launch the game on your Xbox and play it on your laptop.
Use a controller: To play games on your laptop, you will need to use a controller. You can connect your Xbox controller to your laptop using a USB cable, or you can use a wireless controller and connect it to your laptop via Bluetooth.
Note: It's not all laptops have the capability to connect to an Xbox, it's important to check the specifications of your laptop and make sure it has the necessary ports and hardware before attempting to connect an Xbox.
Here is a short video guide incase you want to see it practically
Conclusion
The Xbox has been one of the most loved gaming consoles for many years. You can play many cool games online with your friends and even watch movies on it. There are many ways to get the Xbox connected to your laptop. One of the most convenient ways to connect Xbox to your laptop is to use a wireless adapter. A wireless adapter is a small device that plugs into your laptop's USB port and allows you to connect to your Xbox.
If you would like to know how to connect your Xbox to laptop then this article would be helpful for you. It goes through the steps you need to take to do this and hopefully you'll be able to get your Xbox connected to your laptop soon. With all the Xbox and laptop users out there, it is no wonder that we have so many people looking for ways to connect their devices.
Frequently Asked Questions
How Can I Play Xbox One On Laptop Without TV?
Xbox one is a powerful game console which offers some amazing features. You can play Xbox one on your laptop without TV using Xbox one streaming. Microsoft launched Xbox Play Anywhere which allows the game to run on both the devices. It offers the same game play on both the devices.
Why Use Laptop As A Monitor For Xbox One?
To get more from your Xbox One, you might have to look outside the console. This 'trick' allows you to use your laptop or desktop as a monitor for Xbox One. Find out how this can help you in a variety of ways in this article.